Where startups make headlines
Thanks for joining us at Sifted Summit!
Thank you to all the founders, operators, investors and partners who attended Sifted Summit 2023. We cut through the noise with challenge-focused discussions, lively debates and facilitated next-level networking sessions.
We'll be back for 2024 on October 2-3. Make sure you join the list to be the first to know when tickets are available.

Looking for more from Sifted?
Subscribe to Sifted Pro
Thousands of industry leaders are using Sifted Pro to save time on deal origination, with access to proprietary data on early-stage startups — and you can too. Get exclusive access to Sifted's articles, monthly events, Briefings and more.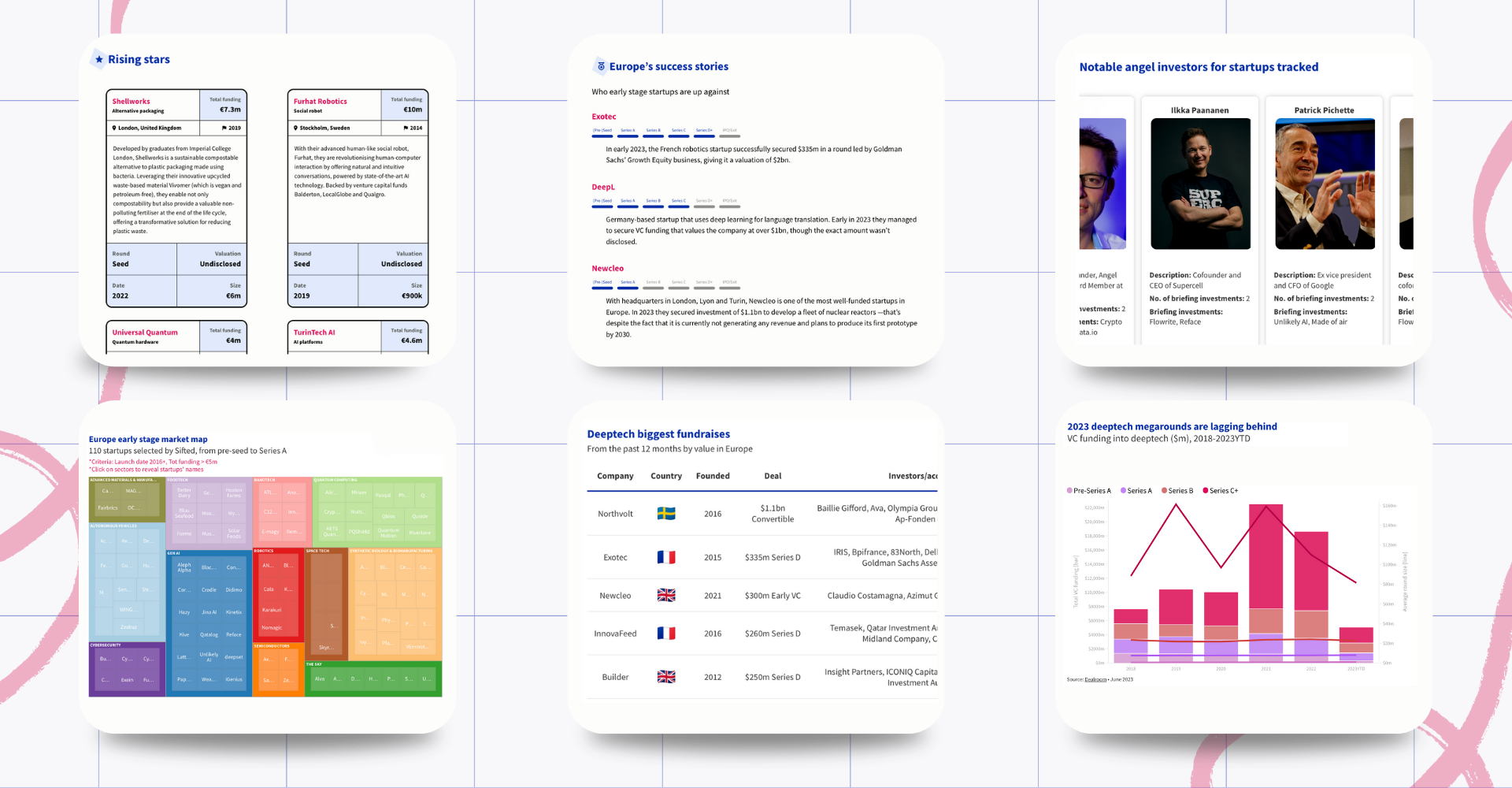 2023 Associate exhibitors
Pre-register for Sifted Summit 2024